In Stock
Sublimation's Ice Hockey
Fabric – 100% Poly lightweight (165 gsm) breathable Steel-Fit Mesh Fabric, V-Neck, Crew Neck, Lace neck collar, fully dye sublimated graphics (which means no fading on the colors).
We provide Ice Hockey uniforms for club programs, school, College, League teams. Sublimation, which is our specialty, allows us to print any design you can imagine, while ensuring that your garments are as lightweight as possible to allow your players unrestricted freedom of movement.
In DYO, you can design for your own, teams, shop, club, college, and school, league with sponsor logos, names and Numbers.
American Size: – Youth/XS, Youth/S, Youth/M, Youth/L, Youth/XL, Adult/S, Adult/M, Adult/L, Adult/XL, Adult/XXL
European Size: – XXS, XS, S, M, L, XL, XXL, XXXL, XXXXL
Collar Style:- Ice Hockey Shirts Collar Style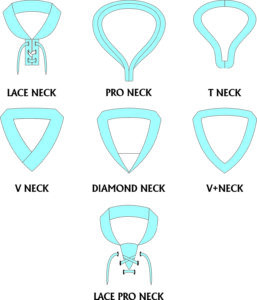 Sublimation's Ice Hockey
Style No:- IS-6003
Your custom content goes here. You can add the content for individual product